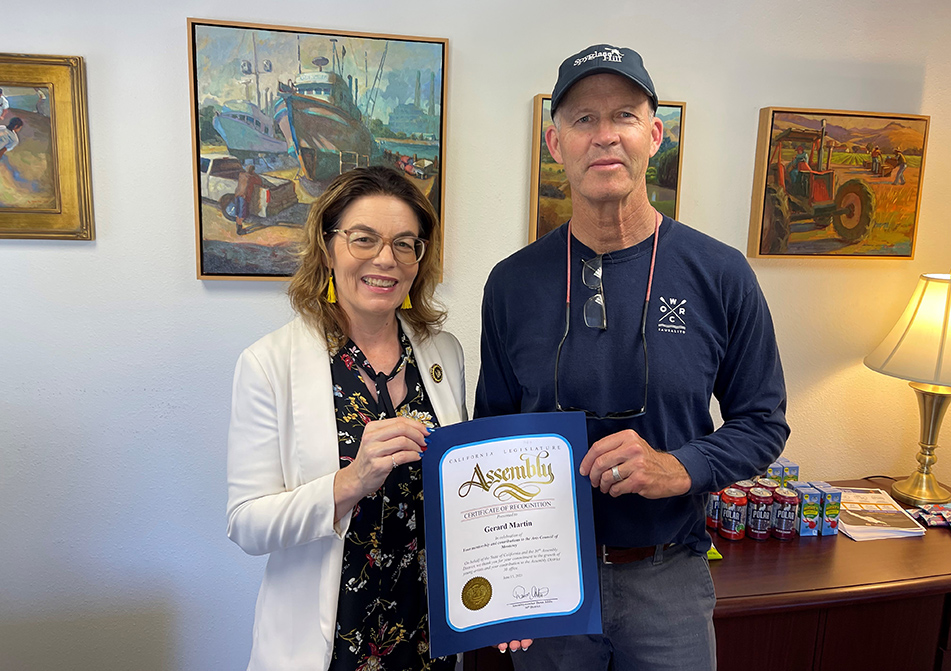 (Assemblymember Dawn Addis presents a certificate of recognition to Gerard Martin for his years of mentorship and contribution to the Arts Council of Monterey)
In collaboration with the Arts Council for Monterey County and Youth Arts Collective, our Assembly district office in Monterey is hosting an art exhibition featuring peninsula artists.
Curated by Deborah Good of the Arts Council, the collection features artwork from students of Marina High School, as well as acclaimed peninsula artist and art teacher Gerard Martin. The current exhibition will remain in our office until the end of 2024.
I am thrilled that our district office has the pleasure of showing off the work of so many wonderful local artists. The arts connect us to our community, shared culture and each other - and this exhibit is an extension of the historic artistic legacy of the Monterey Peninsula and the Central Coast.
The Arts Council for Monterey County is a non-profit organization dedicated to advancing the visual, performing and literary arts in Monterey County.
Youth Arts Collective is a non-profit after-school art studio and mentorship program for high school and college artists.
To enjoy this special art exhibition, please contact the Monterey district office at (831) 649-2832, or visit 99 Pacific Street, Suite 575G, Monterey, CA 93940.